Discount Mobile Home Parts
Discount Mobile Home Parts has been in the manufactured and mobile homes industry for over 51 years.
We are specialized in the selling of specific parts and supplies made for manufactured and mobile homes. If you are among the millions of people that own a manufactured or mobile home you probably know that most of the parts can not be purchased at your local hardware stores and the chances of having a local manufactured/ mobile home parts store in your area is very slim. We carry all those specific manufactured and mobile home parts, and with our supreme buying power you get them at a very low discounted cost.
We supply

Mobile home parks
HVAC contractors
Plumbing contractors
Handyman services
Window and Door companies
Homeowners
and even a few small independent hardware stores around the country.
We are please to offer the same discounted price to all people. Our purchasing department works vigorously with hundreds of manufacturers to get you the best deals. If you need technical support our service is second to none. Have questions? Contact Us and we will respond promptly to your manufactured or mobile home questions.
Here is a list of just some of the specialized manufactured and mobile home parts that people have a hard time finding.

Mobile home furnaces
Mobile home siding
Mobile home water heaters
Mobile home faucets, sinks, tubs (garden tubs & standard tubs) & showers
Mobile home skirting
Mobile home plumbing fittings
Mobile home windows & doors
Mobile home furnace parts
Mobile home hardware.
These products are made specifically for your manufactured and mobile home and don't be surprised when you take one of those many specific parts to a local store and they shake their heads and don't know were to send you. Some stores will also put you at risk of being out of (HUD) code by selling you the incorrect water heater or furnace, which could void you insurance policy for having an incorrect appliance. Some stores just don't know the codes put on the mobile home industry.
Here is a list of just some of the many manufacturers that we do business together.
Nordyne, Miller, Intertherm, Evcon, Coleman, Duo-therm, International, Home, Lear Siegler, Dayton, Source 1st, Partners Choice, York, AO Smith, Beckett, Robertshaw, White Rogers, Honeywell, Square D, Westinghouse, Bryant, GE, Homeline, Cutler Hammer, Suntec, Webster, Allanson, Leviton, Wirecon, Murray, Wilkins, Watts, SharkBite,Flair-It, Qest, Failsafe, Camco, Oatey, Frostex, Easy Heat, FlowTite, Fernco, Kinro, Elixir, Masonite, Lockware, EZSET, Valterra, Pocahontas Aluminum Company, Ventline, Broan, Stylecrest, TruGard, Lifestyle,K-ROK, Nailite, Rcotec, Sunhaven,Sun-tek, Home Pride, Minute Man, OTI, Tie Down Engineering, Vector, Dexter, Kool Seal, Cool King, Dap, Hotpoint, Fluidmaster, evco, Mansfield, Flex Mend, BRK, Rheem, Bradford White, Unitrol,Empire, Utopia, Premier, Clarion, Baymont, Sterling, TBA, Zurn, ProPlus, Pass & Seymour, Leviton and many more.

We are at the forefront of the industry, with many new products being developed every year, Discount Mobile Home Parts has made a commitment to having the newest innovations the industry has to offer.

Featured Items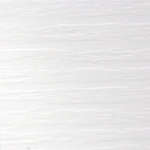 Item 690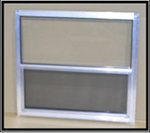 Item 104
Item 56